Coins Unlimited Enters Rare US Banknote In Auction - Only 1 of 5 Known
A rare find for Coins Unlimited with this 1929 $10 Walnut Park National Bank, California Banknote recently purchased from an avid collector at our Welland, Ontario store. While receiving a few offers from local paper currency collectors, we've decided to give it the attention it deserves by submitting to Stack's Bowers Numismatic Auctions.
PMG has officially graded the Walnut Park NB note at Very Fine (VF - 25) putting the estimated value at US$5,000 - $8,000.
Stack's Bowers Galleries has enlisted the banknote into an upcoming August 2016 auction. Images and details as follows:
Do you have rare banknotes, coins, or other valuables you'd like us to have a closer at?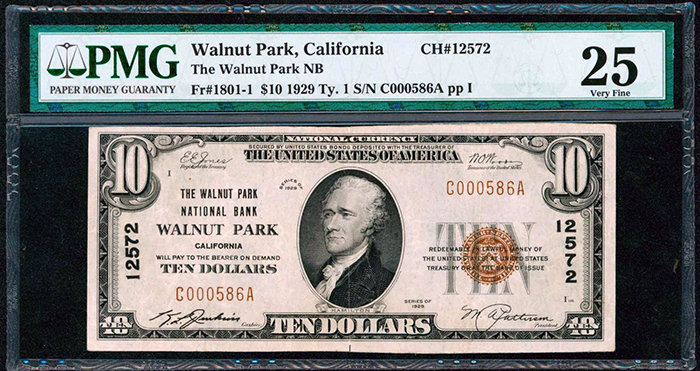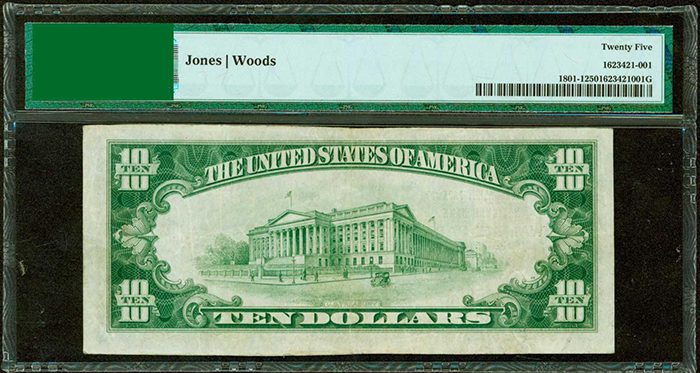 August 2016 ANA Session 3 - US Currency - Lots 10001-10655
Bidding
Internet Bidding available until Live Bidding begins

Aug 10, 2016 @ 6:00 PM PDT

.
Description
Session 3 - US Currency. The live auction session begins at 6:00PM Pacific Time on Wednesday, August 10.
Location
The Anaheim Convention Center
800 W. Katella Avenue, Anaheim, CA 92802
Tel: 714-765-8950
Viewing
Schedule
July 18 - 21, 2016 by appointment only - California office.
Please call 800-458-4646 to schedule.
July 27 - Aug 1, 2016 by appointment only - New York office.
Aug 6 - 13, 2016 - Anaheim Convention Center.
Lot pick up will be conducted at the Anaheim Convention Center at Booth 100 Hall D (on the bourse floor), August 10-13.